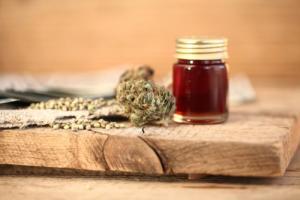 CBD oil is one of the most popular CBD products. Numerous factors including its potency and versatility contribute to the popularity of the product.
If you have been using CBD for some time, you would know that all brands of CBD products do not work equally. You also cannot ignore the possibility of the involvement of fraudsters in the industry.
How to identify if the CBD oil you buy is legit? Read on for the answers.
Find out the hemp source
If you believe that hemp sourced from anywhere can be used to make CBD oil, you are wrong. Hemp is a hyperaccumulator that absorbs contaminants if present in the soil. That means you cannot use hemp grown in polluted soils to make CBD oil.
When you are buying CBD oil, find out the source of the hemp. It will mostly be mentioned on the product label. Proceed only if you are confident that the CBD oil is sourced from quality hemp farms. Us grown hemp has good quality as the farmers have to follow strict legal guidelines to ensure the purity of the produce.
Find out the method of extraction
CBD and other hemp compounds are extracted from hemp using special extraction methods. The quality of the extraction method has a significant influence on the oil quality. CO2 extraction is very much recommended because it ensures purity of the CBD oil and the solvent used, CO2 is non-toxic. Some extraction methods like butane extraction and propane extraction involve toxic extraction solvents.
Ethanol extraction is another good extraction method.
Read the third party lab report
The third-party lab report is the most important proof of the quality of CBD oil. If a brand of CBD oil does not offer a third-party lab report, do not hesitate to drop the idea of buying it.
The reports are issued by third-party labs that test CBD products for the presence of chemicals, metal toxins, and other contaminants. The labs also measure the percentages of all hemp compounds in the CBD products including CBD, THC, CBN, CBG, and more.
Proceed to buy CBD oil only if you find its third-party lab report satisfactory.
Your CBD experience is majorly dependent on the quality of the CBD oil you use. It is also influenced by the dosage you take.