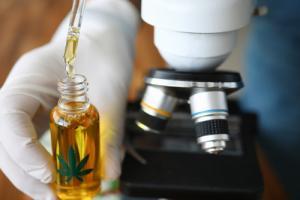 Migraine causes a lot of problems to many people. This neurological condition is characterized by intense headaches that last for a few hours to few days. Nausea, numbness, sensitivity to light and sound, vomiting, etc. are some of the symptoms of migraine.
Today, people are looking for natural treatment options for managing migraines. Latest studies are suggesting that CBD may be an effective remedy for migraines. CBD is an active cannabinoid compound present in the hemp and marijuana plants.
CBD possesses several therapeutic properties that can help in managing this neurological condition. Today, a wide variety of CBD products are available for treating migraines. However, most people prefer using topical products like CBD balms, CBD creams, CBD lotions, etc.
In this article, we will take a look at some of the important things you need to know before you start using topical CBD products for migraine relief.
Topical CBD Does Not Get You High
Not only topical CBD products but also other forms of CBD products will not get you high because they don't contain a high amount of THC, which is a psychoactive compound. All the legal CBD products have less than 0.3% THC, which is not enough to provide any psychoactive effects. Also, CBD won't be able to enter your bloodstream when you apply CBD topically.
The Recommended Dosage Of Topical CBD
Since you are using a topical CBD product, there is no recommended dosage of CBD for migraine treatment. Most people apply CBD balms and creams on their entire face and neck to relax the nerves and surrounding muscles. You may want to use CBD cream multiple times a day to get better relief from migraines.
Migraine Prevention And Migraine Relief
You should note that no studies have proven that the use of CBD can help in preventing migraine permanently. However, several studies have shown that CBD can help in alleviating the symptoms of migraines. CBD is very beneficial in reducing inflammation and oxidative stress, which helps in reducing pain.
Do Not Apply On The Forehead Only
Most people make the mistake of only applying the topical CBD on their forehead for migraine relief. Since migraine is a neurological problem, you have to apply the CBD cream or balm to the forehead, jaw, temples, neck, and shoulders. Applying CBD to these regions will help to soothe the nerves and give you effective migraine relief.
When you look for a topical CBD product, always look for organic products and make sure the product does not contain any chemical ingredients.