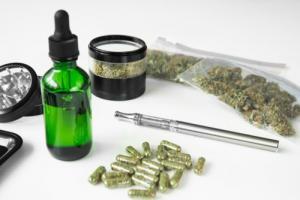 When buying CBD products, you need to ensure their safety, effectiveness, and quality. Otherwise, you may not land with the desired effects from these products. Hence, choosing the best CBD products from them is important for getting all the benefits of CBD based on your requirements. So we list some of the important questions you should ask your CBD supplier for ensuring the quality and safety of the products you are getting.
Is Your CBD Extracted From Marijuana Or Hemp?
CBD products can be obtained from both marijuana and hemp. However, the characteristics of these products can vary greatly. For example, products derived from marijuana can lead to intoxicating effects because of the higher concentration of THC. However, the CBD products extracted from hemp are free of such effects, as they have only low levels of THC, which is the intoxicating compound present in these plants.
So when getting CBD products, it is necessary to make sure that they are produced from hemp plants to ensure their safety.
How The CBD Oil Is Extracted?
There is a wide variety of methods used by manufacturers to extract CBD. One among them is solvent extraction which involves the use of toxic solvents like propane or butane. The residues of these solvents can be present in your final products which can be dangerous to your health. Therefore, it is better to avoid the use of CBD products made using this method.
Another extraction method, which is known as CO2 extraction is the safest method among all the extraction methods. This method can yield high-quality CBD concentrates that are free of any toxic compounds.
Where Is The Hemp Sourced From?
This is very important, as it can help you find out whether the hemp plants used for producing CBD are sourced from farms that use organic methods. If the cultivation of hemp plants involves chemical pesticides and fertilizers, various chemicals present in them can be found in your CBD products too. They can lead to different health issues and you may not get the desired effects from such products.
Is Your Product High In THC?
A high level of THC can cause euphoric effects in people. The allowed limit of this plant chemical in CBD products is 0.3%. So make sure the levels of THC are below this threshold in your CBD products.
Asking these questions to your supplier can help you get the best CBD products that can perfectly fit your requirements.