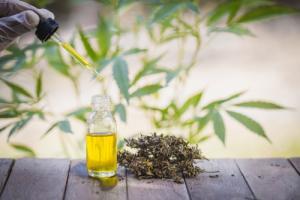 CBD salve is an ointment steeped with CBD oil. This type of CBD product is applied topically on your skin to promote its health and prevent several skin conditions. CBD salves are also common among people who exercise regularly because they can alleviate muscle soreness.
There are wide varieties of topical CBD salves available in the market. Since CBD is getting popular because of its therapeutic properties, people are using CBD-infused products for alleviating various health problems. In this article, we will talk about the best ways to choose the right CBD salves.
Benefits Of CBD Salves
There are several clinical and laboratory studies that looked into the effects of different topical CBD products, including CBD salves on your skin. A recent animal study has found that the topical application of CBD gel could reduce the inflammation and pain in rats.
Another study looked at the effects of CBD oil on epidermolysis bullosa, a skin disorder that can cause blistering skin. The study found that the topical application of CBD oil can help in healing the wounds faster, alleviate pain, and reduce blistering.
CBD salves can also be used to alleviate a plethora of skin problems. The most common use of CBD salves may be for alleviating acne, one of the most common skin conditions. The topical use of CBD can prevent acne formation by controlling the production of sebum from the sebaceous glands.
Alleviating pain which affects various parts of the body is the most sought after use of CBD. The anti-inflammatory trait of CBD is put to good use here. That is why CBD topicals are becoming more popular for the treatment of arthritis and other inflammatory conditions. Follow these tips to choose the right kind of CBD salves.
Do Not Fall For Flashy Claims
We know that the popularity of CBD products has increased exponentially in the past couple of years. This popularity has led the companies to create a wide range of CBD products and to ensure people are buying these products, some of the companies claim that their CBD products can treat a wide range of health problems, including cancer and pneumonia.
However, a topical CBD salve has its limitations in treating certain health disorders. For instance, people can only use CBD salves and other topical CBD products to alleviate certain skin conditions like acne, eczema, and psoriasis, etc. and the pain that affects different parts of the body. If you see any bogus claims on any of the CBD products, it is an indication that the product may be fake.
Do Enough Research
It is important to know what your health problems are and which CBD products will be effective for you. You can do a thorough internet search for finding the best CBD products for your particular problem. This will allow you to find high-quality CBD products manufactured by reputable CBD companies. If you go out to buy CBD salves without any preparation, you may end up buying a low-quality product.
Some of the recent studies revealed that one-third of the CBD products that are available in the market right now does not have enough CBD content. Most people fall for the bogus claims and buy the low-quality CBD product. You should do enough research before buying a CBD product and check out how much CBD is present in each of the products.
Check The Third-Party Lab Report
One of the best ways to check whether a CBD product is of high-quality or not is by checking its third-party lab testing reports. All the reputable CBD manufacturing companies test their CBD products in an independent third-party lab to ensure its quality. The third-party lab test will look for the amount of CBD and the presence of harmful chemicals and heavy metals in the product.
The majority of the willful CBD companies publish their third-party lab testing reports on their website for their customers to read and feel confident about the product quality. Most reputable CBD products also have a Certificate of Authenticity, which ensures that the product is safe for human use.
Talk With A Health Expert
Before you buy a topical CBD salve, you have to talk with a health expert. Talking with a doctor is very important because he/she can help you in deciding the dosage of CBD to be used. A health expert can also warn you about its potential side effects. Suggestions and advices regarding the consumption of CBD and other medications simultaneously, can only be given by a doctor.
Even though CBD is well-tolerated by the human body, using it in high doses can cause many side effects, including diarrhea, drowsiness, loss of appetite, and low blood pressure, etc. These side effects are usually found in people who use oral CBD. Possible side effects due to the use of CBD salves are skin allergies but that usually occurs due to some of the chemical ingredients in the product.