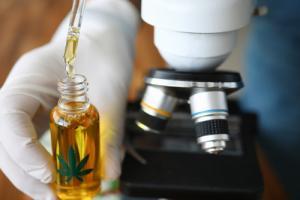 CBD topicals are making it to the favorites list of many CBD users because of the appreciable convenience and discreetness of the option. The types of CBD topicals that are quite popular in the market are discussed in this section.
Types Of CBD Topicals
 CBD Salves
CBD slaves and ointments have an oil base and are prepared by mixing CD extract with carrier oil and an emulsifier like beeswax. There is no water added into the CBD salve and hence salves and ointments take longer time to get absorbed into the skin and they sit longer time on the skin surface. This contributes to their long lasting effects when compared with creams and lotions that are easily absorbed by the skin.
All the CBD topicals are excellent for targeted pain relief and all you have to do is apply the salve or ointment onto the affected area. The effect of CBD salve lasts up to 6 hours.
CBD Creams And Lotions
CBD creams and lotions differ from salves in terms of their water content. While salves are oil-based topicals, creams are water based which facilitates the easier absorption by the skin. Water concentration is the only major factor that distinguishes CBD creams and lotion from CBD salves.
The intended effect of CBD cream is similar to that of CBD salves and the presence of water in CBD creams and lotions necessitates the addition of a suitable preservative to prolong their shelf life.
CBD Serums And Face Oils
Facial oils create a barrier between the moisture in your face and moisture in the air, thereby blocking the evaporation of moisture from the skin to the air.CBD serum and facial oil are prepared by mixing natural oils with CBD extract, and the fat-soluble nature of CBD fits the process so well.
The selection of CBD serum of facial oil should be made by taking your skin type into consideration. The products are suited well for dry skin because of the oil-based nature of the products.
 Transdermal CBD Patches
There is no denying that topical CBD products would not be as potent as ingestible CBD products because with ingestible CBD products, cannabidiol is directly released into the bloodstream. But some people might face difficulties like stomach pain and nausea by using ingestible cannabidiol products and transdermal patches are the right solution that can help them.
Transdermal patches can be used like a sticker on your skin and it introduces CBD directly into the bloodstream producing effects that lasts up to 24 hours and more.
The CBD topical option gained popularity within a very short time since their introduction because their mode of application is same as that of traditionally used therapeutic and skin care topicals which are so familiar to people.