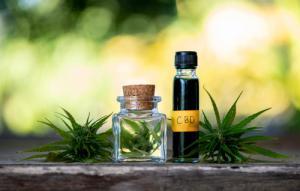 If you are someone who is into natural and herbal products for the treatment of ailments, then CBD is just the right choice. Since its legalization with the Farm act of 2018, many products are being introduced into the market such as balms, oils and many more. This wide assortment of choices can make it a little bit difficult and confusing for a customer. The two most popular products are CBD balms and CBD oil, especially for their versatile applications. So which is the ideal product for you?
CBD Balm
CBD balms are used as topical products, and effective in giving targeted relief at the area where you apply it. CBD topicals are used for pain relieving, reducing inflammation, itching and other skin conditions. Its biggest advantage is that it provides immediate localized relief for conditions such as muscle and joint pains. Besides, essential oils are also used in them to soothe the skin along with intoxicating fragrances.
CBD Oil
CBD hemp oils the most popular method of consumption to enjoy cannabidiol's benefits, and it is ingested with the help of a dropper provided with it. It is made by extracting the cannabinoids contained in the flowers, leaves and stalks of the hemp plant. This extract is then diluted with carrier oils of choice to give unique flavors, so that it becomes palatable and appeals to customers. Besides, it can be either consumed directly or added into foods and beverages.
There are different types of CBD oil and they are the following.
Full-Spectrum CBD Oil: Full-spectrum CBD oil contains all the cannabinoids naturally contained in the hemp plant, and it has one of the most original flavors. This contains THC and is not suitable for those who have to undergo drug screening tests as it can give a negative result
Broad-Spectrum CBD Oil: It is similar to full-spectrum CBD oil, but has all the THC content removed and hence it is safe as it won't fail you a drug test. This along with the former has an entourage effect that boosts the benefits of each individual cannabinoid present in the oil, giving you maximum benefit.
CBD Isolate: This is 99% pure CBD and usually sold in the form of powder, crystals or as oil. Compared to the previous two, it is odorless and flavorless. This is suitable for those who want to enjoy the benefits of only cannabidiol, and also ideal for those who have any kind of plant allergy.
So, when it comes to choosing between CBD balms and CBD oil, it is up to your needs and requirements. However, you should bear in mind that they can only alleviate the symptoms but cannot cure them.