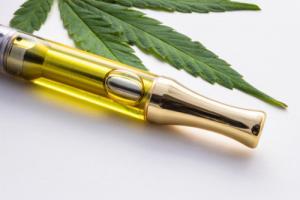 There is a large number of online vendors who sell CBD products. Many people prefer to buy CBD from these stores, as they can offer a wide variety of products and better prices when compared to physical stores. But the chance for you to encounter fraud is also high when you buy products from online CBD stores. Therefore, you have to be cautious when buying products from these stores.
You have to consider a lot of things when buying products from online CBD sellers to ensure that you get high-quality products from reputed brands. We list some of these factors that can be useful for you to get the best CBD products that can fit your requirements.
Browse Through Different Sites
You can find an enormous number of sites that sell CBD online. Most of these sites will be exclusively dedicated to these products, but you can also buy CBD products from e-commerce sites like Amazon. Some online CBD stores will be managed by the manufacturers and they will contain various products from the same manufacturer. On the other hand, there are also online CBD stores that contain products from different manufacturers.
When buying CBD products, it is a better idea to browse through various sites and compare their products and features. This can help you to find a wide array of options that you can choose based on your requirements.
Comparing the products on different sites can also help to know their price ranges so that you can get a product that is affordable for you.
Read Customer Reviews
Online sites will usually have customer reviews and comments about different products. They can be beneficial for you to know more about the products you are buying. Make sure the products have good customer reviews before buying them. This can help to get high-quality products that can offer better results.
Quick And Discreet Delivery
Most reputed CBD online stores deliver the products within 3-4 days. Additionally, the packaging should be secure and discreet. Online sites usually offer free delivery to your doorstep. Hence, this can be a convenient way for you to buy CBD products.
Secure Payment Options
There should be secure payment options on the sites so that the customers can make the payment without compromising their confidential data. Also, there should be different payment options like online payment, credit or debit cards, cash-on-delivery, etc. so that it will be easy for the customer to choose a method that is convenient for him.
When buying CBD products from online CBD stores make sure to consider these things.