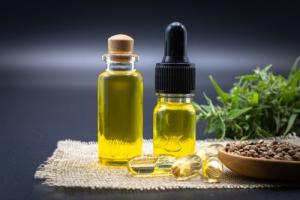 Have you decided that cannabidiol is worth trying for your domestic pet? If yes, then you might wish to seek the best product for it. Now, in what way can you make sure of getting the safest product with CBD for pets? Here, we will discuss a few pieces of information to help you with the purchase.
Choose The Right Product Form
CBD for dogs or cats come mainly in 2 forms: isolate and full-spectrum. There are many non-CBD components in the latter form of items. Conversely, the former product only contains cannabidiol as a hemp compound. You have to know which one best suits your pet, and then shortlist it.
Be Clear About Its Dose
As a general rule, the right dose for your dog or comparable domestic animal is one milligram per 10 bounds of body weight. Anyhow, know that the specific details of the item you are purchasing can have a big effect on the dose. The potency level, plus the particular form and the brand of the product can all play a role in deciding the appropriate dose.
Check It For Artificial Components
All forms of cannabidiol items may come with non-CBD ingredients. Some of those are likely to be contaminants, such as heavy metals and pesticides. So, be sure that every one of its elements is good for pet health.
You could check the product's third-party lab test report for those potentially dangerous components. Even trace quantities of those can be harmful to your pet's health.
Be Wary Of The Product With Lower Price
There is a saying: 'You get what you pay for'. That means what you purchase for a cheap price may not be worth a lot. As for CBD, those inferior products are generally available at corner stores. Try not to buy that kind of CBD item. Why? Because it may compromise the health of the user, whether it is a human being or animal.
Read Existing User Reviews
There are numerous different CBD brands in the market. So, it is vital to check how users feel about most of those products to help arrive at a decision.
That said, you should not base the final decision solely on the opinion of existing CBD users, especially in the case of pet products. Anyhow, if you see an excessive number of complaints regarding any of those products, you might want to decide against it.