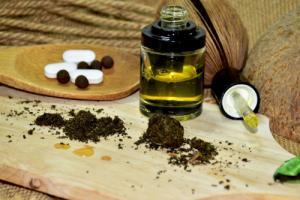 Since the legalisation of cannabidiol (CBD) with the US Farm Act of 2018, products made using it are gaining popularity due to their therapeutic and medical benefits. This is especially true for pain relieving balms, creams and other such topical products. Consumers prefer it because of their lack of side effects and herbal origin compared to regular products available in the market. Also, they give quick localised relief that lasts for hours and when combined with ingesting CBD products. The purpose of this article is to give a better understanding about the use of CBD topicals for joint and muscle pains.
Common Causes Of Muscle And Joint Pains
Muscle and joint pains can be due to involvement in strenuous activities or as a result of diseases, shared below are some of them. It is to be noted that some of the diseases are autoimmune type where the immune system attacks healthy cells causing pain and inflammation.
Arthritis
Lupus
Gout
Fibromyalgia
Lyme disease
Bursitis
Injuries
Multiple sclerosis
Stress
CBD Pain Relief For Muscle And Joint Pains
CBD imparts its analgesic and anti-inflammatory effects because of its interaction with the endocannabinoid system (ECS) by influencing CB1 and CB2 receptors of this system. The CB2 receptors are associated with the immune system and skin being the largest organ in the body has plenty of these receptors. So, when you apply CBD topical, it interacts with these receptors and gives quick localised relief from pain and inflammation. Because it is applied on the skin, cannabidiol does not enter the bloodstream and you are safe from experiencing any kind of psychoactive effects. Moreover, it's more widely used by arthritic patients as it is a better alternative to pharmaceutical painkillers that have adverse side effects on long-term usage.
Using CBD Topical For Muscle And Joint Pains
The advantage of using CBD topical products compared to oral consumption is that there is no drop in the effectiveness of dosage. When you consume oral products the ECS gets adapted to the cannabidiol and in many cases you will have to increase the dosage. Besides, there is the added advantage of zero chances for overdosing because it is not entering the bloodstream. So, it is being increasingly used by athletes as part of their training regimen to manage muscle and joint pain issues, this improves their performance. Also, applying it on the skin ensures that the area is clean so that CBD can easily penetrate into deeper layers of skin to work its analgesic effect in the affected area.
These are some of the points you have to keep in mind when using CBD topical for pain relief and we hope that the aforementioned details were helpful.